The Academic Excellence Unit
The purpose of the Academic Excellence Unit is to ensure the success of undergraduate students at the University of Haifa.
The unit's staff provides personal academic support and counseling using several academic support and counseling services.
Professional counselors are available to help you
Counselors' office hours:
Sunday, Tuesday, Wednesday, Thursday, 10 AM to 1 PM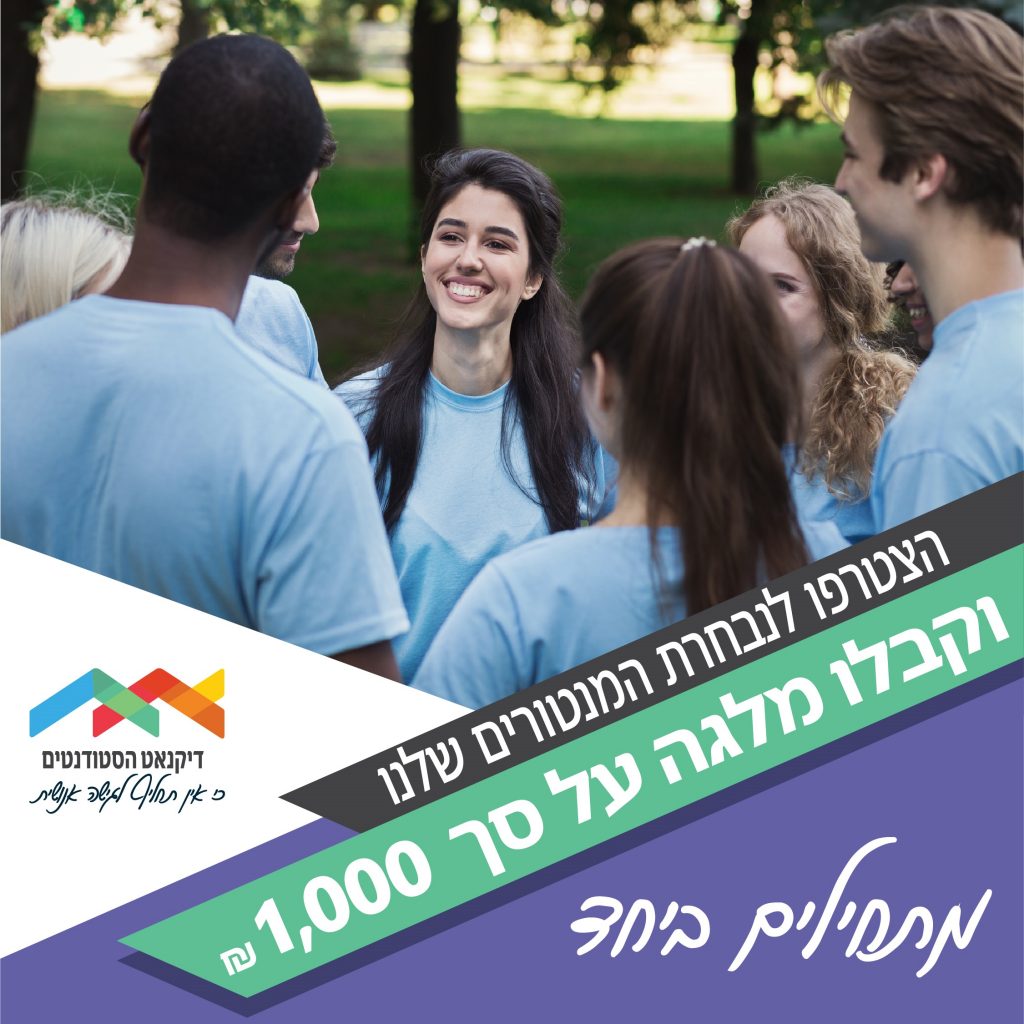 Sixth Delta Program cohort - the year's kick-off event
The Academic Excellence Unit held a festive ceremony to mark the kick-off of the sixth cohort of the Delta Program supporting students from the Ethiopian community.
Read more
הרשמה לפרוייקט החונכות תשפ"א החלה!​
מעוניינים לעבור את שנת לימודיכם הראשונה בהצלחה ואפילו בהצטיינות?
ההרשמה לפרויקט החונכות לשנה"ל תשפ"א החלה.
סטודנטים חדשים, שהתקבלו לשנה א' בשנת הלימודים תשפ"א, המעוניינים להירשם לפרוייקט לחצו כאן.
שיעורים פרטיים אונליין בחינם!​
נותנים לכם מתנה, לא תיקחו?
שיעורים פרטיים בדיקנאט הסטודנטים בחינם עד לסוף סמסטר קיץ תש"פ.
למימוש ההטבה, אנא מלאו טופס הרשמה לשיעורי עזר.
The Academic Writing Center
Need space to study and write?
The Academic Excellence Unit's writing center is open and located in room 281 of the library.
The writing center, available to all students and teachers registered on the individual tutoring schedule of the Academic Excellence Unit, is a pleasant and conducive space for effective and enjoyable learning.